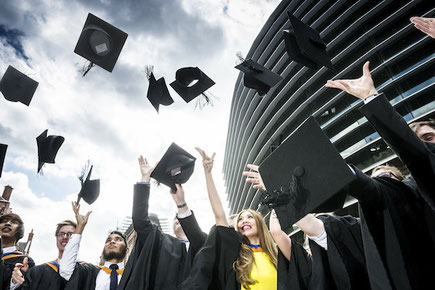 THE VIRTUES of BECOMING a GENUINE STUDENT by Azmir, Founder of Pusat Tuisyen Dinamik Pemikir
A famous Chinese proverb by Confucius once said " Past Scholars Studied to Improve Themselves, Today's Scholars Study to Impress Others" may hold water on the current situation that besieged the nation. Not to mention the "fake scholars" with bogus credentials, in desperation to gain communities respect and trust.
This piece is about the integrity and the values of becoming a genuine student and specifically dedicated to students in primary and secondary schools.
Many of us have experienced the ups and downs of becoming a student, whether in national / private schools or in tertiary educational level. To put an education journey in the right perspective, a student must ask themselves "Why do I want to become a student?" This fundamental question will guide students in navigating through challenges ahead. There are countless of possible reasons, better employment, acquiring the skills/knowledge, social status, etc. I have no intention to generalise all situations but students need to be sure of what they are up against and adequately prepare themselves.
There are no specific prerequisites to becoming a genuine student except for interest in knowledge, patience, hardworking and systematic study. Becoming a student is a learning journey that one will face in the process to acquiring knowledge and formal academic certificates. In formal education, you will face UPSR, PT3, and SPM. While in tertiary level, you may face diplomas and degrees. Furthermore, Ph.D. or Doctor of Philosophy is the highest formal academic and those who achieve it may warrant a high social status in the eyes of the public besides having a prestige recognition in their respective research areas.
Now, what will you say when your students lament the hassles of becoming a genuine student when there is a "shortcut" to success and glory? Issues of " top post" with fake credentials may set bad precedence to our young students. The current young generations are well versed with the social media and they will definitely exposed to the ongoing news.
Buying your way to obtain fake academic credentials will definitely land yourself in a stressful row, sooner or later. With just a simple click, this kind of credentials can be exposed or debunked.
Nonetheless, we as an adult need to inculcate our teenagers with genuine and ethical ways to become a successful student. It is critical that a sound approach be developed in order to eradicate common fallacies in becoming a genuine student and move forward in ever-changing times.